On May 31st, 2008, The Maniatakeion Foundation organized "Culture and Development", a presentation of its activities in Kalamata.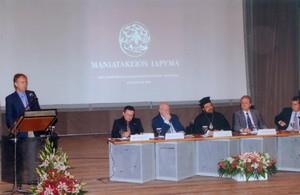 It also took the opportunity to present to the public Professor Andrea Nanetti's book Koroni and Methoni Documents: Research and Critique on the Eyes of the Venetian Commonwealth in the 14th and 15th Centuries (Vol. 2), published with the support of the Foundation. During the event, Mr. Dimitri's Papanikolaou extensive collection of prints from Koroni and Methoni were on display as well.
The event was well attended. The Prefect of Messinia, Dimitris Drakos and the Mayor of Kalamata, Panagiotis Nikas, welcomed the public.
Mr. Achilleas Konstantopoulos, CEO of TEMES of the Costa Mare Group and Professor Panagiotis Mourdoukoutas, Professor of Eonomics, Athens Univerisity, spoke about the role of culture in the economy, the benefits of preservation and the catalytic impact that Foundations have in conceiving and executing events that themselves stimulate additional economic activity –of culture as a driver of investment, employment, and consumption.
The book was presented by the Metropolitan of Messinia, His Holiness Mr. Chrysostomos, Mr. Kriton Crysochoidis, Director of Research at the Institute of Byzantine Studies at the National Research Foundation, and the author, Professor of History at Bologna University, Dr. Andrea Nanetti.
The book is an extensive annotated collection of notarial documents from the 14th and 15th century, a period during which Koroni and Methoni were occupied and ruled by Venice and prospered. The book will be a valuable resource for future historians as the documents are critical in understanding the everyday functioning of property, marriage, etc. of the period.
Just as valuable as the documents themselves, Professor Nanetti's introduction and annotations bring his expert knowledge about the time to the service of the reader, (scholar or layman), put the documents in context, and make them more accessible.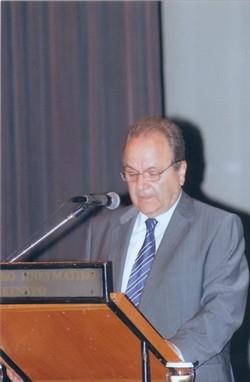 The Chairman of the Maniatakeion Foundation Mr. Dimitris Maniatakis coordinated the event and spoke about the Foundation's goals to support cultural, development, and social initiatives in Koroni and the region and added the hope that the Foundation be a catalyst for sustainable growth combined with environmental and social sensitivity.