On Saturday June 13 and Sunday, June 14, the Sailing Club of Southern Greece (I.O.N.E.) under the auspices of the Maniatakeion Foundation, organized a two-day sailing, offshore in the Gulf of Messenia with the name "MANIATAKEION CUP 2015".
The race started on Saturday from Kalamata and ended in Koroni. On Sunday, the second racing day, boats started from Koroni and ended in Kalamata.
The first race arrived in Koroni under very favorable wind conditions and was warmly welcomed. A beautiful evening organized by the Maniatakeion Foundation followed.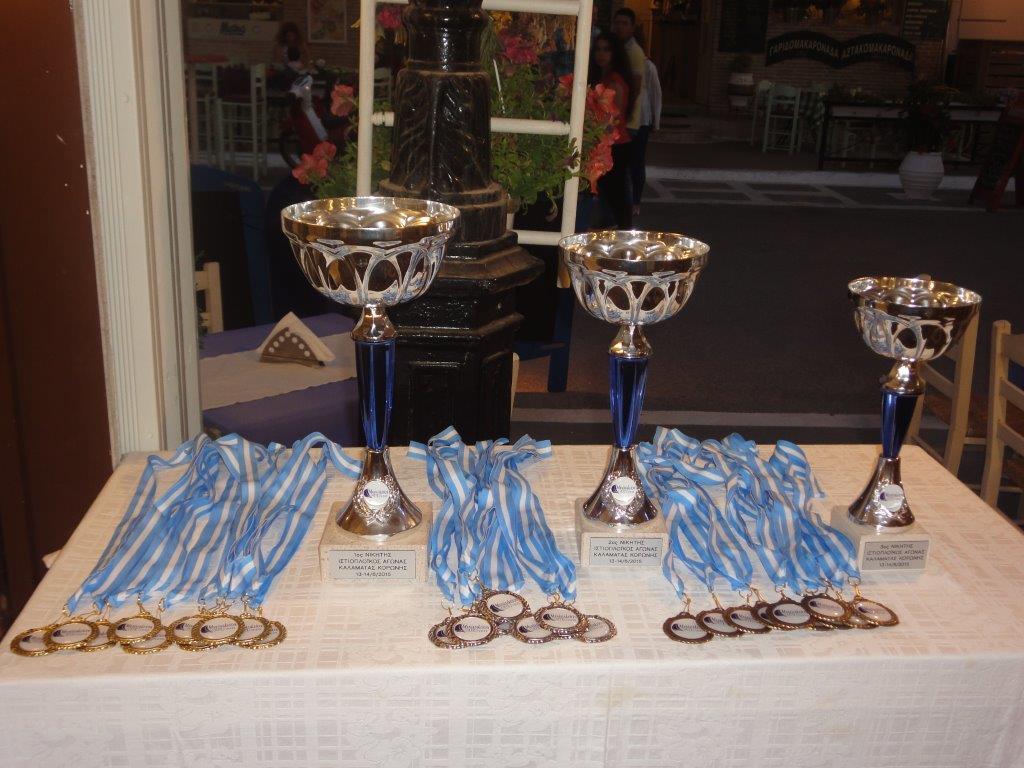 The hosts, Dimitris and Eleni Maniataki, Chairman and Vice Chairwoman of the Maniatakeion Foundation, the Deputy Mayor of Pylos-Nestoras Pelagia Leftaki and Harbor Master of Koroni Kanela Koureta awarded the crews.
The vessel "SOFIA K" commanded by governor Thanasis Kostolias and crew members Kosmas Kanellopoulos and John Georgoulis took the first award.
The second place went to the vessel "MACEDON" commanded by Michael Huntes and crew Kostas Pechlivanis and Thanassis Kirkos.
"ALTER EGO" commanded by Dimitris Tsakanikos and crew Thanasis Nakopoulos and Michael Liokouras were given the third award.