On Saturday, May 7, 2016 the Maniatakeion Foundation presented in Koroni Dr. Yannis Biris' book "The Fortress of Koroni: A Touring and Historical Search".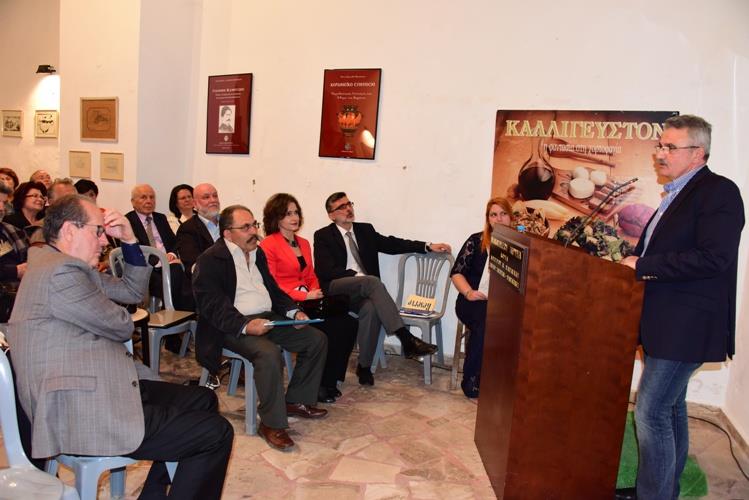 The writer Yannis Biris accurately explained the difference between a fortress and a castle. He pointed out that, as the terms are somewhat similar, they are often used synonymously. A fortress concerns the settlement's fortification whilst a castle is exclusively of military nature. He stressed out that the actual stronghold of Koroni should be characterized fortress since it has lost its military character and continues to be inhabited. He then remarked that the term "castletown" would perhaps be more appropriate.
He also bordered the historical periods associated with the long history of the Messinian castletown mentioning as well an extensive appendix with illustrations, drawings and etchings.
The present edition is one of a series of publications of the Foundation and aims at raising public awareness and bringing together the cultural heritage of the region.
In their addresses, Dimitris Kafantaris, mayor of Pylos-Nestor and Panayiotis Nikas, mayor of Kalamta, congratulated the Maniatakeion Foundation on its initiative in publishing the book and Yannis Biris on his book. His writing helps promote knowledge of Koroni's history and preserve its cultural heritage while passing it down to younger generations.
The participants listened with great interest the speeches of the following: Yannis Drinis, folklorist and head of Intangible Cultural Heritage at the Ministry of Culture, referred to the historical and cultural substance of the fortress of Koroni.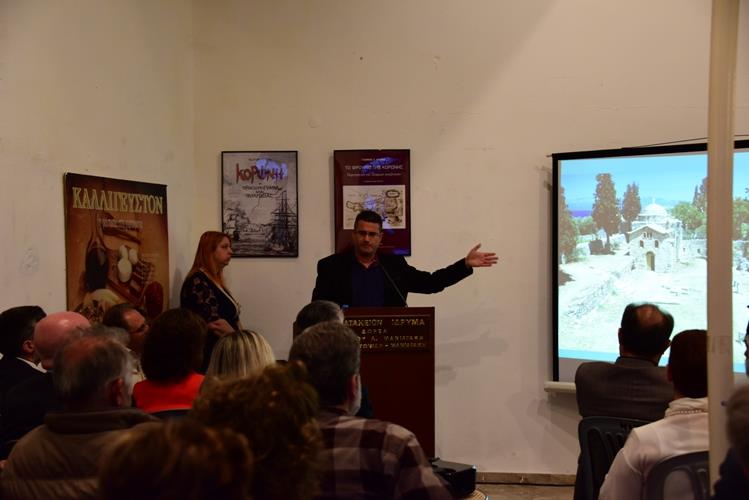 Michalis Kappas, archaeologist at the Ephorate of Ancient Messinia, presented the projects of rehabilitation, implemented to protect the coastal zone and fortifying the rocky slopes of the fortress of Koroni. Then, Themistocles Apostolidis, an official of the municipality Pylos - Nestor, took the floor and the writer John Biris, closed the event, thanking the Maniatakeion Foundation for publishing his book.
The archaeologist Xenia Arapogianni, the deputy mayor of Pylos-Nestor Pelagia Leftaki-Arvanitis, representatives of cultural associations of Koroni, Vasilitsi and Chrysokellaria, priests, and Koronians attended the event.
The evening closed with a classical music concert by the Koroni Art Festival. Appetizers and the local wine "Dryopas" produced at the Maniataki estate were then offered.