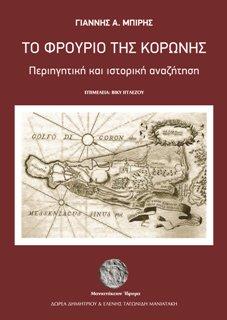 The book "The Fortress of Koroni: touristic and historical search" is the outcome of Dr. John Biris long research and aims at encouraging knowledge of the history of Koroni, rescuing its cultural heritage and passing it over to younger generations. Doctor Biris' origins are from Messinia.
This book guides you to a tour round Koroni and its Venetian fortress, one of the finest examples of Venetian fortress architecture while keeping historical memory alive. The fortress, besides being a part of the national treasure of the region, is part of its cultural heritage.
The Maniatakeion Foundation, contributing as always in any activity of the municipality of Pylos-Nestoras which aims to strengthen the historical memory and the promotion of the cultural heritage of the region, financed the publication entitled "The Fortress of Koroni: Touring and Historical Search."
The Fortress of Koroni is a depositary of the common values that constitute its local identity and is at the same time, a fundamental factor of sustainable development of the area.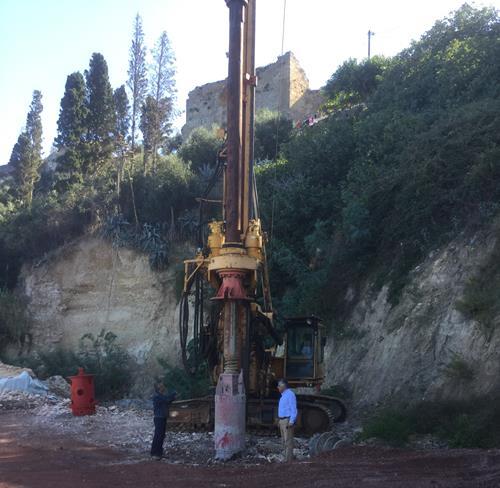 In this context, and in order to provide a permanent and definite solution to the serious problem of long-term erosion to which the Fortress of Koroni was exposed, the Maniatakeion Foundation, three years ago after a decision taken by its Board of Directors, financed the archaeological underwater research around the Fortress of Koroni and its corresponding cape. The Ephorate of Underwater Antiquities undertook the work as well as part of the bastion, the "Tampakario" which had collapsed after a sea storm. Today the restoration work carried out by the project manager is progressing rapidly and soon the Venetian fortress, one of the two eyes of the Most Serene Republic of Venice in the Mediterranean, freshly refurbed will be given to the public.
"The Fortress of Koroni: touristic and historical search" is available at Papachristo's bookstore in Kalamata, at Harti and Molyvi bookstore in Koroni and at Christakis' bookstore in Athens.