Kalamata is in the final round for the claiming of the Cultural Capital of Europe. The Evaluation Committee chose Kalamata for the final stage, thus recognizing it's all time endeavours.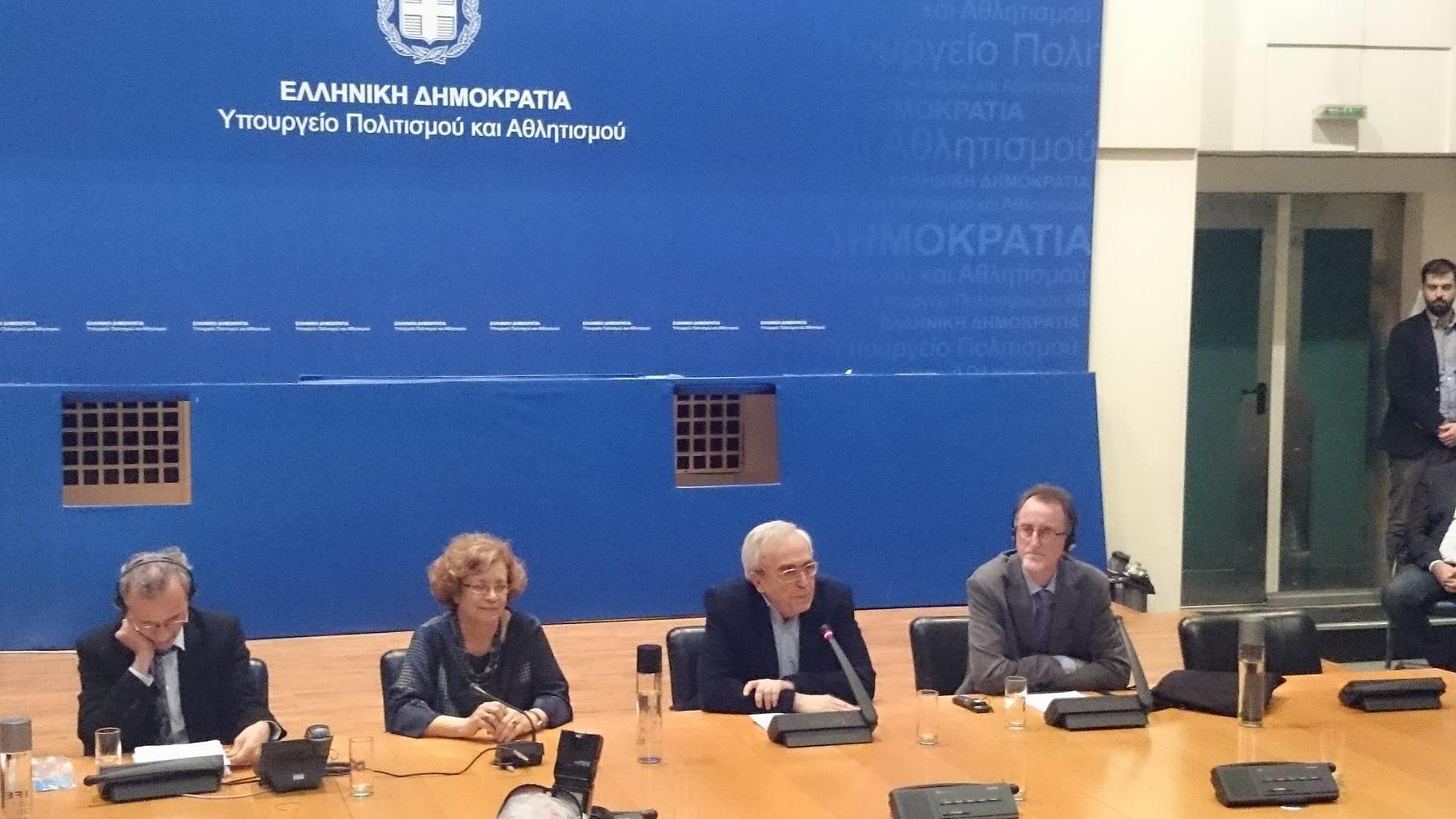 On Friday, February 26, 2016 at 17.30, in the scheduled press conference at the Ministry of Culture, the Evaluation Committee announced the three Greek towns that were elected for the second and final round. The final elected town will carry the title of Cultural Capital of Europe 2021 in Greece. The following cities were elected: Kalamata, Elefsina and Rhodes.
Panagiotis E. Nikas, Mayor of Kalamata, stated: "Our hard fought and united struggle brought forth excellent results. I call upon reinforced unity and for more volunteers in order to achieve our desired target which is the selection of Kalamata as the European Capital of Culture for the year 2021 ".
Hector Tsatsoulis, Executive Director of the Office of Candidacy KALAMATA:21, commented on the outcome of the first round: "It is a great pleasure and honor for us to have reached the final round and the whole city's effort in becoming a cultural capital, to be recognized. We keep our spirits high but we are constantly vigilant. The second and final stage is the most demanding and coordinated work should start immediately. The fact that in the final round only three cities were chosen adds value to our success in the preliminary test".
Elena Penga, artistic director of KALAMATA:21, satisfied with the results, added: "Kalamata will intensify still more its efforts for the European Capital of Culture 2021 and for even better results. We are open to all cooperation".
In the second stage, the three elected cities are expected to submit their updated application file with additional details about the actions taken, complying with the advice and recommendations of the Evaluation Committee, i.e. to be prepared for the Committee's visit and to have new announcements to present on the city's candidacy. The announcement for which city will be designated as European Capital of Culture is expected in mid-November 2016.
The Candidacy Office KALAMATA:21 would like to thank all volunteers, coordinators and participants of the working groups and all those who have contributed in the preparation of the candidacy of Kalamata. We shall continue even more dynamically, systematically and increase our efforts, so that our city may become the European Capital of Culture 2021!
Kalamata vigorously continues its course in contesting the European Capital of Culture 2021 and invites all entities to participate in the final phase of the city so as to be the winner of such a great European competition.

Republish from http://kalamata21.eu/